Limousine Rental Service in Sydney
Are you in need of a reliable limousine rental service Sydney? Penguin Limousine has got all your needs well-covered. From our well-maintained fleet of luxury cars to our professional and friendly chauffeurs, our transportation services are available at affordable rates.When you choose to hire us, we will remove the burden of trying to navigate Sydney traffic off your shoulders. Our experienced local chauffeurs have knowledge about the Sydney roads and traffic conditions, ensuring you can use your travel time more wisely.
Our services are specially designed to make your transportation hassle-free. We make it easy for you to book a limousine. You can call us or request a quote online at your convenience. Once your Penguin Limousine booking is confirmed, you are all set.
Whether you are travelling for a business meeting or attending a special occasion, our Sydney airport bus service will provide you with convenience in style and comfort. All you need to do is sit back and enjoy our luxurious hire car vehicles.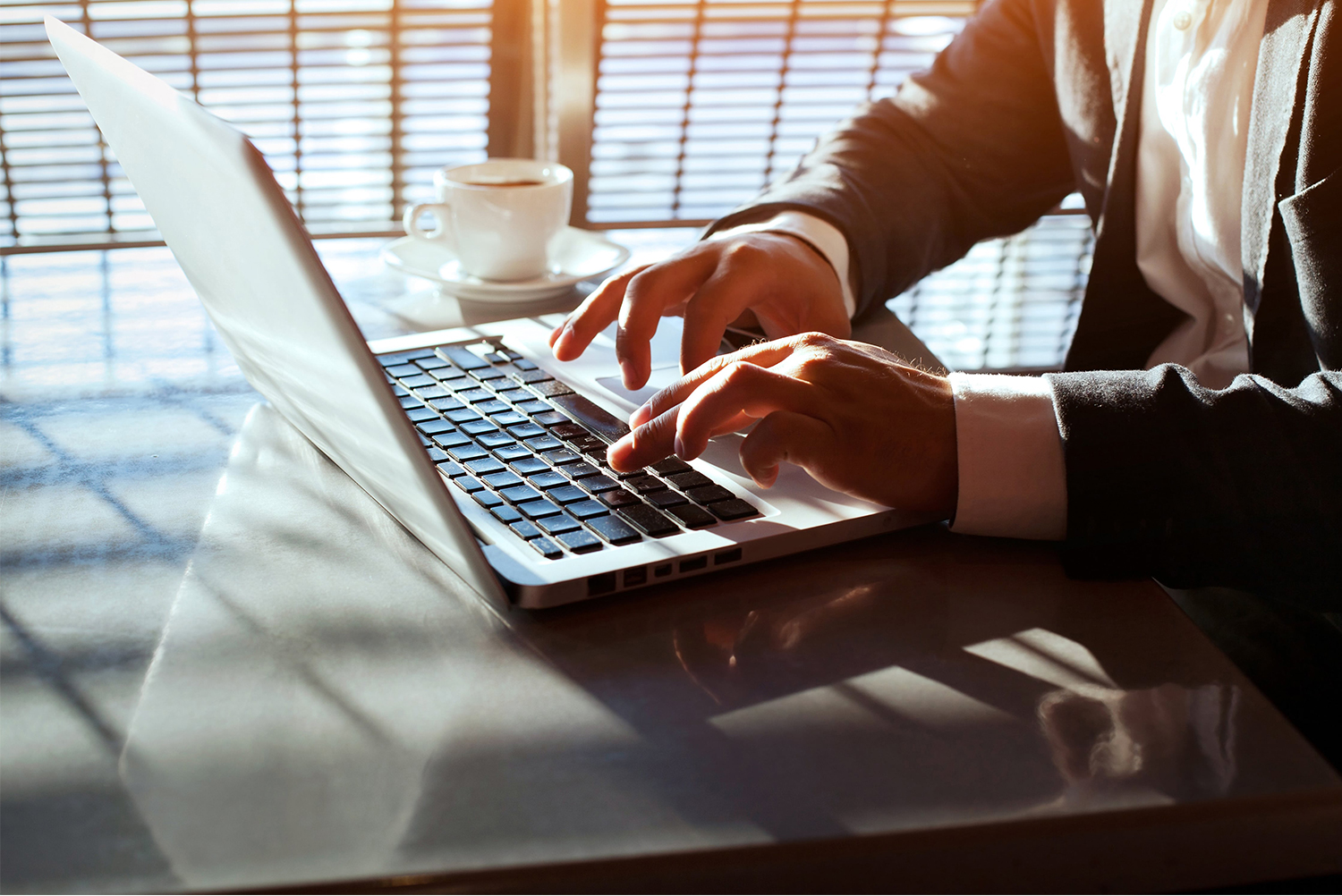 Book Online
At Penguin Limousine, we want to make your booking process as easy and quick as possible, which is why we are offering a booking system that's within your reach. You can now request a quote or book a limo online at a time that suits you. We allow our guests to easily book our limousine rental service online.You can benefit from our top-tier service when you follow our simple 3-step system:
Enter your pickup and drop-off locations to book a vehicle and chauffeur for.
Tell us your desired pick-up time and date.
Select your vehicle from our premium fleet.
Our team has upgraded the car rental reservation system for your convenience. So, make advanced reservations today and experience luxury and comfort in one of our cars for hire.
Real-time Tracking
As your trusted limousine rental service provider, we want to make sure that you will be notified where your car and driver are.
On the day of your ride, you will receive two email and SMS updates – one informing you that your car is on its way, and a second letting you know as soon as your chauffeur has arrived at the pickup location. You can even track the progress of your car live on our GPS.
Through this advanced tracking system, we are putting your safety on top of our priority. We can locate where your vehicle is without the inaccuracies of human judgment and estimates. Whether you are lost or the vehicle is stolen, we can easily access you and your vehicle within seconds through the use of real-time monitoring devices.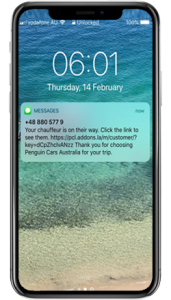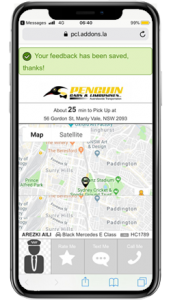 Your Ride
Whether you are travelling for business or pleasure, your trip should run smoothly from start to finish. As such, Penguin Limousine will save the stress of any hustle and bustle with our top-quality transportation services.
When you choose to hire us, you can guarantee excellent service, competitive rates, and unparalleled comfort. All our premium vehicles are equipped with free Wi-Fi onboard and some of the latest technologies. Our GPS technology shows your location live, ensuring you travel safely and securely around the city.
Our chauffeurs will wait for you in the arrival hall and will assist you in bringing your luggage. They make sure that you are on your way to your residing area in no time.
Rate your Ride
With our Sydney airport bus service, we will drop you off and pick you up from the airport at your agreed times. Our chauffeurs will do their best to give you a comfortable ride between drop off and pick up times, giving you time to focus on important things.After your ride, tell us what you think on the app by rating both your chauffeur and the vehicle. We value your feedback as it helps us to provide our valued clients with the best possible transportation service.
Whether you have positive or negative comments regarding our transportation service, we will be happy to accept them and make your next ride as comfortable and memorable as possible.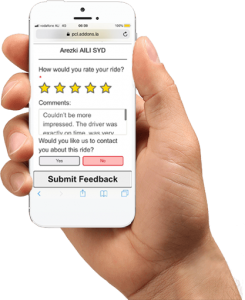 Book an Airport Transfer at Penguin Limousine Now!
Book a limousine rental service with us now to make your travel a smashing success. Ride in superior style in getting to and from your desired destination with Penguin Limousine. All you have to do is call 02 9453 2229 or request a quote online.We will talk you through your options and you can freely decide on which vehicle you want to hire for your next travel in Sydney!